Liquid Bag Filter Cartridge
Description:

1)Materials: Polyester, Nylon, PP, PE, PTFE, Nomex, Fiberglass, etc.

2)Technics: Nonwoven Needle Punched

3)Gram Weight: 100gsm-1000gsm

4)Thickness: 0.5mm-30mm

5)Usage: Air Filtration, Liquid filtration, Powder filtration

6)High efficiency of removing dust particle

7)Easy clear and long useful life

8)Smooth surface after Singeing Calandaring Heat setting


Application

1) The fume and smoke treatment and particle removing system in metallurgy plant, alloy plant, steel works, moulding factories, fire-retardant factories and power stations

2) Fume filtration, tiny particle recycle and division of liquid and solid in aluminum electro analysis, tin, zinc, cooper and other rare metals

3) Smoke filtration in garbage burning, coal-feed boiler and liquidized laid boilers

4) Division of liquid, solid and tiny particle recycle in chemicals, coke, carbon, dyestuff, pharmacy and plastics

5) Asphalt concrete mixture, cements, ceramics, building materials, lime and plaster

6) Dust treatment, purification and collection in electronics, mining, foodstuff processing, flour and timber processing.


Technical Characteristics

1. Singeing and calendaring treatment----not only improve the cleaning performance accuracy and low dropout performance of the filter material.
2. Anti-static treatment---
Anti-static filter material which is the fiber or fiber nixed with conductive fibers ( including the binary conductive
fiber, carbon fiber or stainless steel conductive fiber), so that the filter material has conductive properties.
3. Water and oil proof Treatment---can prevent and mitigate paste bags of phenomenon.
4. Easily dedusting treatment---it has good cleaning performance, air permeability, and can work long hours in a high filtered wind speed.
5. PTFE with the membrane treatment---has high filtering accuracy, smooth surface, no adhesion of dust, easily dedusting and the dust does not penetrate into
the filter inside to achieve the surface.
6. ZMPS Microfiber treatment---high filtration efficiency; many kinds of surface treatment to meet the needs of different operating conditions; decrease
the investment and cost.

PRODUCT CODE:

Component

Elongation@50N/5cm

Fibre

100%PP

Longitudinal(%)

Transverse(%)

Scrim

100%PP

<3%

<3%

Weight(g/m²)

500

Operating Temperatures

Thickness(mm)

2.0

Continuous(°C)

Surge(°C)

Density(g/cm3)

0.25

130

150

Mean Air Permeability (L/dm².min)

150-250

Max Dry Shrinkage in 90 minutes:(150°C)(%)

<1%

Breaking Strength

Surface Treatment

Heat Setting, Singed, Represent add stainless steel fibers

Longitudinal(N)

Transverse(N)

>1000

>1200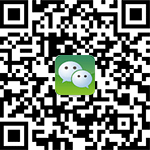 WeChat public
Scan two-dimensional code, concerns KRD WeChat public account, timely understanding of the latest developments in the company and products.
Mobile Website
Scan two-dimensional code, you can open KRD mobile phone version of the site, browse, share whenever and wherever possible the latest developments and products.